NCL Government Capital is unique in that we hold the only competitively-bid financing contract with Sourcewell, the largest government purchasing cooperative of its kind in the country. We provide sales and marketing support for fellow Sourcewell members and vendors seeking financing solutions for their products and/or services. Below are a few of the popular flyers being used and we'll be happy to assist in the creation of co-branded marketing materials. Simply contact us to see how we can be better together.
What is Municipal Leasing
When to Introduce Financing
Benefits of Leasing with NCL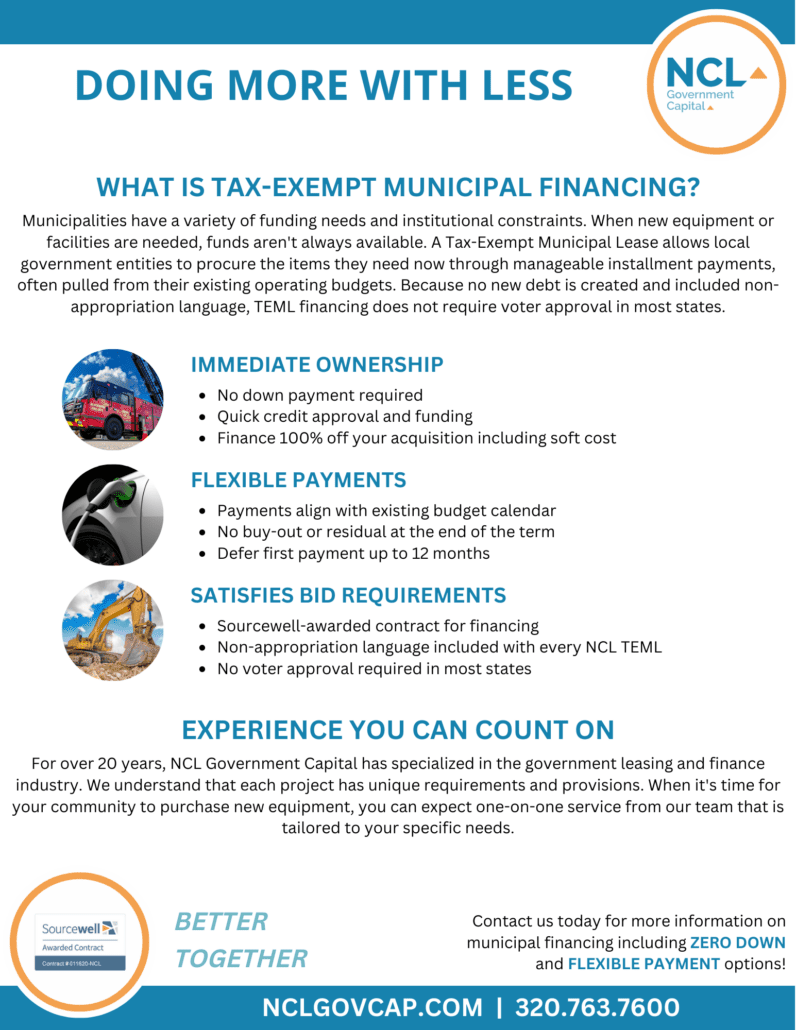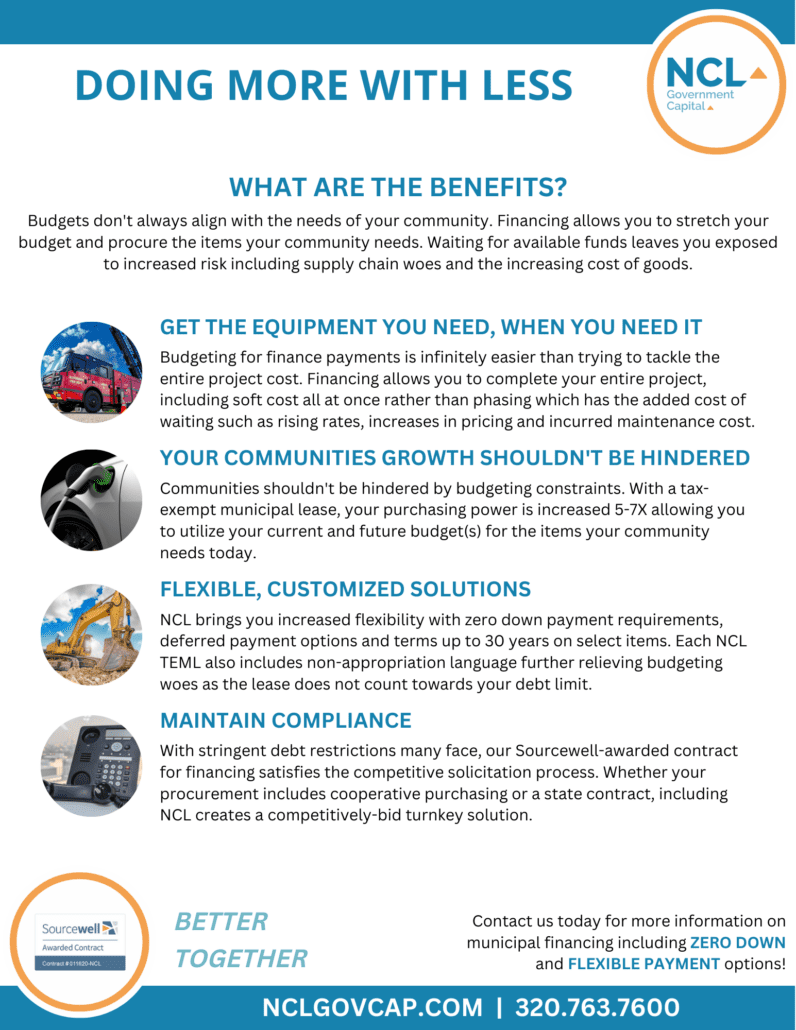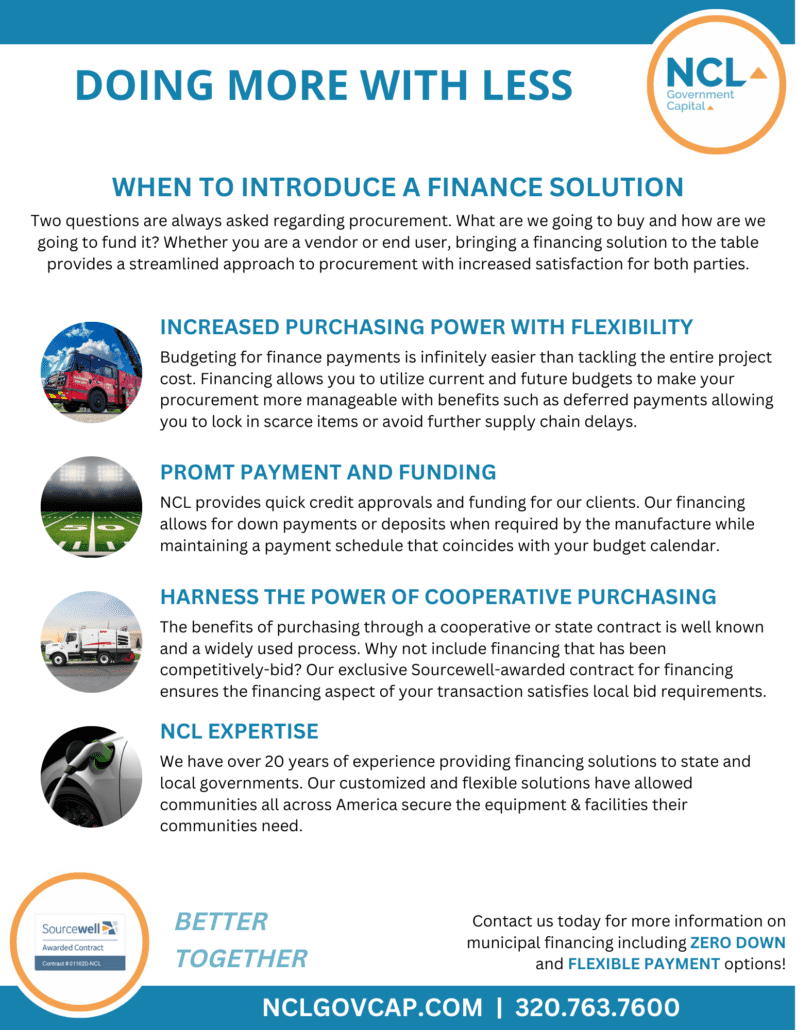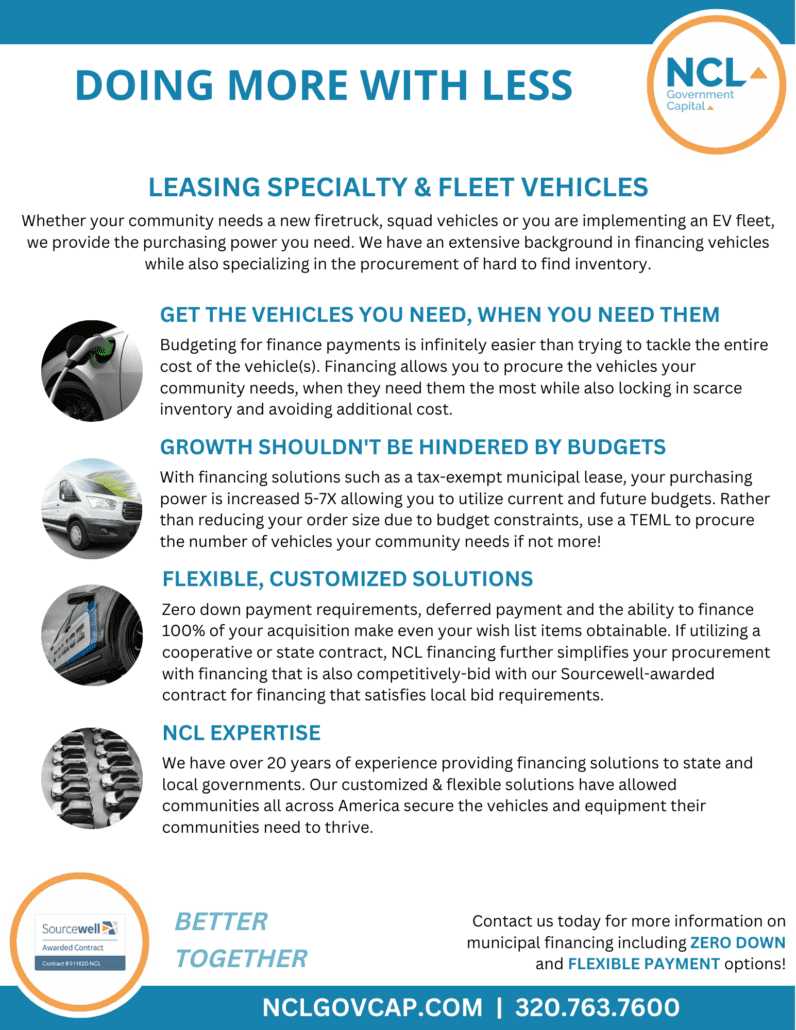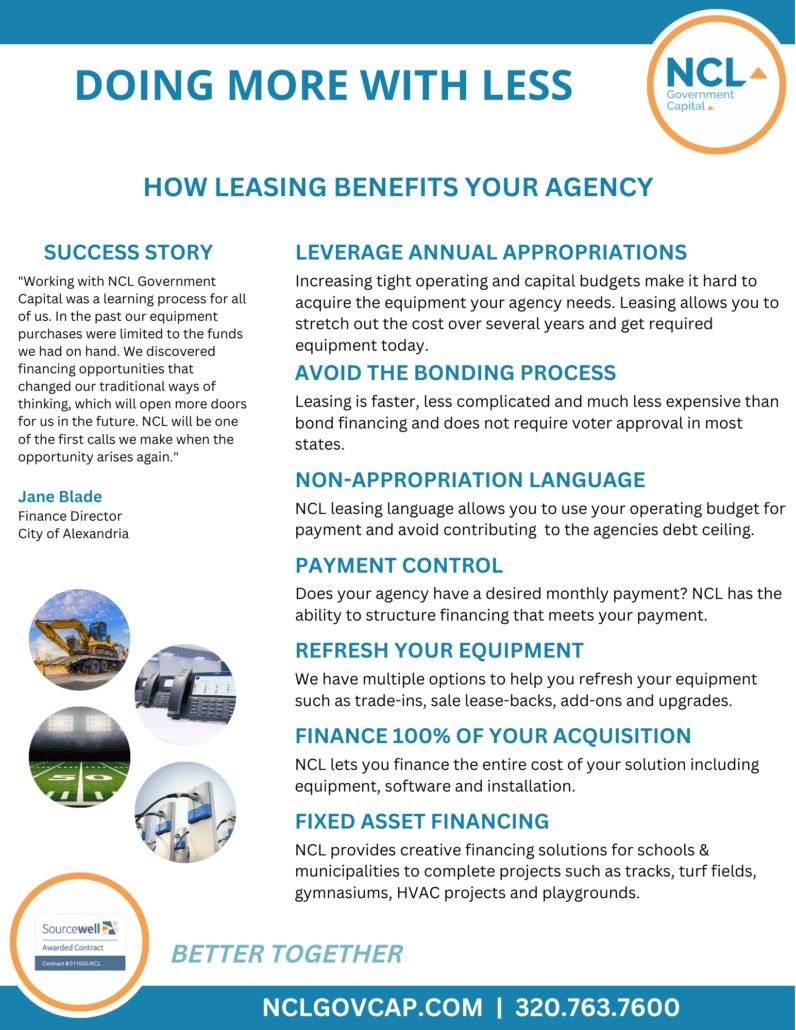 NCL Government Capital will provide you with co-branded marketing materials to implement on your website, email campaigns, expos and trade shows. Be sure to contact us with any request or questions on how NCL financing can be implemented into your process.