NCL Government Capital is proud to offer the only competitively-bid financing contract through Sourcewell, the largest government purchasing cooperative of its kind in the country. Sourcewell exists for one reason: to help government, education, and nonprofits work more efficiently. By utilizing cooperative purchasing, the bid process is satisfied, saving you time and money so you can focus on your public service vision.
Cooperative Members Benefit from Strength in Numbers.
50,000+
Agency Members Actively Using
$6+ Billion
Annual Purchases Using Sourcewell Cooperative Contracts in 2022
How Sourcewell Cooperative Purchasing Works
Cooperative purchasing streamlines the entire procurement process. As a Sourcewell member, you reap the benefits of volume purchases, delivery and supply chain advantages, best practices, and reduced administrative time and expenses.
Leverage the Power of Cooperative Purchasing
Sourcewell membership is free for all government agencies, public and private schools/colleges, tribal governments, and nonprofit organizations.
Once you receive your member number, you can purchase on any Sourcewell awarded contract, including competitively-bid financing through NCL Government Capital.
Contact Us For A Custom Quote
Whether you require a particular payment structure, specific terms, or a unique purchase order process, we're here to help. Our job is to help you succeed by providing innovative solutions with full transparency throughout the process.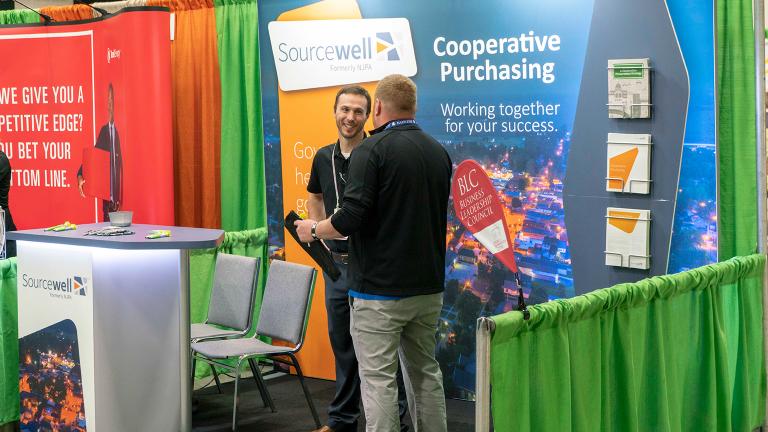 "*" indicates required fields
Recent Questions
About Sourcewell, cooperative purchasing, and tax-exempt municipal leasing
Find a Vendor: Sourcewell has hundreds of awarded vendor contracts across multiple industries. You can search their site by product type or filter construction contracts by state and county.
Obtain a Quote: After finding what you need through Sourcewell, you can quickly contact the vendor for a quote that includes flexible financing through NCL Government Capital.
Complete Your Purchase: The NCL team will work with your preferred vendor to create the terms, structure, and payment schedule that fits your budget so you can take delivery right away.
A Tax-Exempt Municipal Lease is similar to a loan with the exception of the non-appropriation clause. The agency takes ownership of the equipment (or project) from day one, and NCL Government Capital is a secured party. There are no end of lease options to buy, renew or return equipment. The agency owns the equipment free and clear upon NCL's receipt of the last payment.
A Tax-Exempt Municipal Lease Purchase is often the lowest cost option available to agencies who qualify. NCL, as the lender, is exempt from paying income tax on the earnings from the least, which translates into lower interest for the agency making the purchase. The lease includes a non-appropriation clause. The lease does not include end of lease buyouts, returns costs or renewals. This form of financing is often used when the agency's intent it to own the equipment long term.