With the recent launch of our vendor portal, vendors and manufactures have a powerful sales tool at their fingertips to offer financing solutions to their customers.
We launched our vendor portal earlier this year and have onboarded a handful of vendors so far. What the portal brings to vendors is a powerful sales tool in which sales reps can generate finance options directly from their very own personalized page and have tailored quotes in the eyes of clients within minutes. In conjunction to the financing proposals, the site also host sales and marketing tools, co-branded marketing efforts and more!
---
---
Educating vendors on the importance of providing a financing solution early in the process is beneficial to all parties involved. Not only is the portal a great tool for sales reps, but having the ability to generate financing options early in the process can make the decision making process more streamlined for the end user(s). When purchases are put on hold due to funding restraints, having a financing solution presented to you can turn those wish list items into a reality leaving both parties satisfied.
One of our early adopters of the portal had this to say shortly after we had their account set up:
---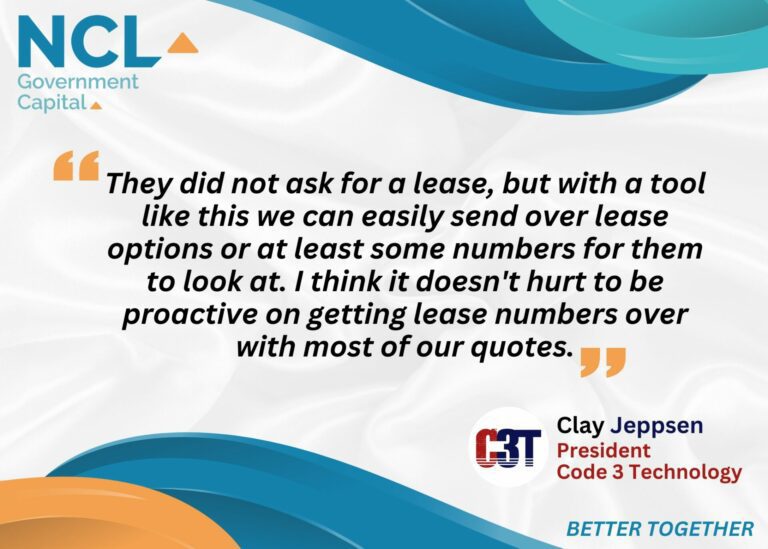 ---
Whether you already are working with a NCL account executive or new to NCL, please reach out to us if you want to take advantage of our vendor portal. If you currently work with one of our reps, please reach out directly to them or find their contact information here. If you are new to NCL and wish to learn more, please reach out to Blake and we'll be happy to become Better Together!