Obtain The Firetrucks & Apparatus Equipment You Need
NCL Government Capital specializes in providing competitively-bid financing programs across the nation. We are paving the way for communities to access the financing they need to help build a better, safer tomorrow. When it comes to public safety such as firefighting, budgeting constraints should never hinder your potential. With our 20+ years of experience providing flexible, customized financing solutions, NCL Government Capital provides the only competitively-bid financing contract via Sourcewell, the largest government purchasing cooperative of its kind in the country.
Below you can access an informational flyer showcasing how NCL Government Capital can assist in your fleet procurement needs. Simply put, we are better together.
NCL Government Capital - Rosenbauer Financing Partner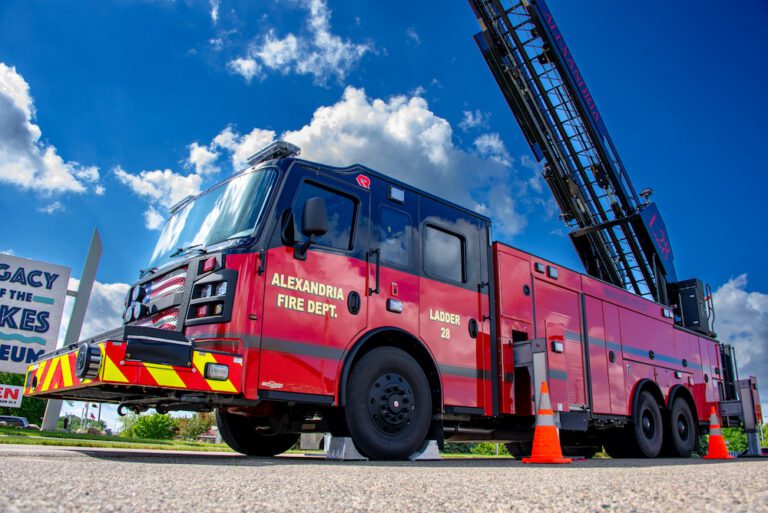 NCL Government Capital recently partnered with the City of Alexandria and Rosenbauer to procure a $1.2M ladder truck for the Alexandria Fire Department. It was an honor to assist our own community and this is what Jane Blade, finance director for the City of Alexandria had to say.
"Working with NCL Government Capital was a learning process for all of us. In the past our equipment purchases were limited to the funds on hand.  We discovered financing opportunities that changed our traditional way of thinking, which will open more doors for us in the future.  NCL will be one of the first calls we make when the opportunity arises again."
Below you will find a text version of the Rosenbauer flyer you can download above. Chris Carey has extensive experience in the public safety sector with 30+ years of service. Contact him today to learn how NCL Government Capital can empower your community.
5X INCREASED PURCHASING POWER WITH NO NEW DEBT
Budgeting for lease payments is infinitely easier than trying to squeeze in the entire equipment cost. Leases are not considered long term debt while payments are made using your existing operating budget.
DEFERRED AND FLEXIBLE PAYMENTS
Defer lease payments up to 12 months and procure the equipment now while future budget cycles fulfill the equipment cost. This allows you to match your payments with your budget calendar and secure your unit with scarce inventory.
NO VOTER APPROVAL NEEDED | NON-APPROPRIATION
Municipal lease financing does not require voter approval or a time-consuming bond elections in most states. All municipal leases include non-appropriation language that allows termination if payments are not secured in future budgets.
WHY TO CONSIDER LEASING WITH NCL
With increased purchasing power and both Rosenbauer and ourselves holding Sourcewell contracts, the end user takes advantage of cooperative purchasing and a competitively bid transaction. All of this allows you to purchase the equipment you need, when you need it and to keep your trucks current and avoid costly down time or maintenance cost.
Contact Us for a Custom Quote
Get the trucks and equipment your community needs, when you need it. Budgeting for lease payments is infinitely easier than trying to tackle the entire project cost. Leasing allows you to complete your entire project at once rather than spreading it across several budget cycles. Let the team at NCL Government Capital put their 20+ years of experience providing flexible, customized financing to work for you. 
"*" indicates required fields