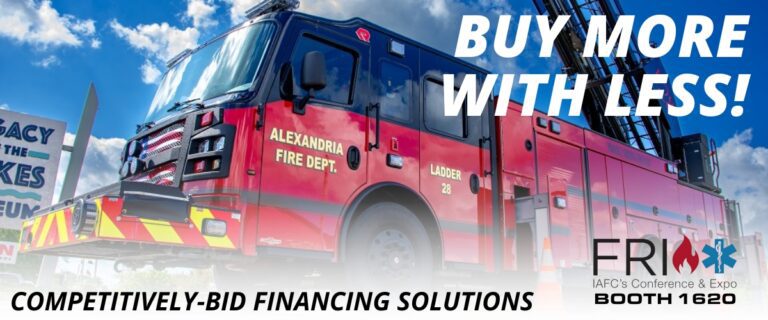 NCL Government Capital Attending Fire-Rescue International 2023 in Kansas City, MO
We are excited to be heading back to FRI for 2023 after a great expo in 2022 in San Antonio. Whether connecting with manufactures and vendors or fire chiefs and fire fighters, we look forward to providing the extra purchasing power departments need to serve their communities. Attending FRI yourself? Find us at booth 1620!
–
–
With a tax-exempt municipal lease from NCL Government Capital, the purchasing power of your department is increased as much as 7X Blake. This can extinguish any budget concerns you have when purchasing the equipment your department needs to safely serve your community.

When it comes to public safety, every second counts. With our competitively-bid financing solutions, your department will save time and money procuring essential items ranging from turnout gear to fire trucks. This is thanks to our exclusively awarded Sourcewell contract for financing and our 20+ years of experience serving departments and communities just like yours.