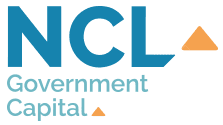 Mitel Financed by NCL Government Capital
NCL Government Capital specializes in communications financing programs, like the one for Mitel to help you preserve cash and protect what matters most to your organization; jobs, services, and that rainy-day fund. Financing allows you to spread the payments out over the equipment's useful life while protecting your cash reserves.
Whether you are interested in Mitel, heavy equipment or any other category just fill out the form below. To learn more about Mitel just click the picture.
NCL Government Capital | Government Finance Specialists | 220 22nd Ave E | Alexandria, MN
Phone: (320) 763-7600 | Email: info@lscfinancial.com